AAC Distributing was founded in December of 2016 by the Siri family as a distribution company specializing in American made products for the Wildlife Control Industry. The Siri family owned and operated a wildlife removal company for many years. During that time, AAC Distributing was formed due to a need in the wildlife removal industry for high quality, durable, and effective exclusion products. Armed with the knowledge of an experienced Wildlife Control Operator, Tony Siri fabricated a product to keep animals, bats, birds, and insects out of the ridge vent of homes without obstructing proper airflow. This product, now known as RIDGE-GUARD , soon became the "game changer" that revolutionized the wildlife control industry.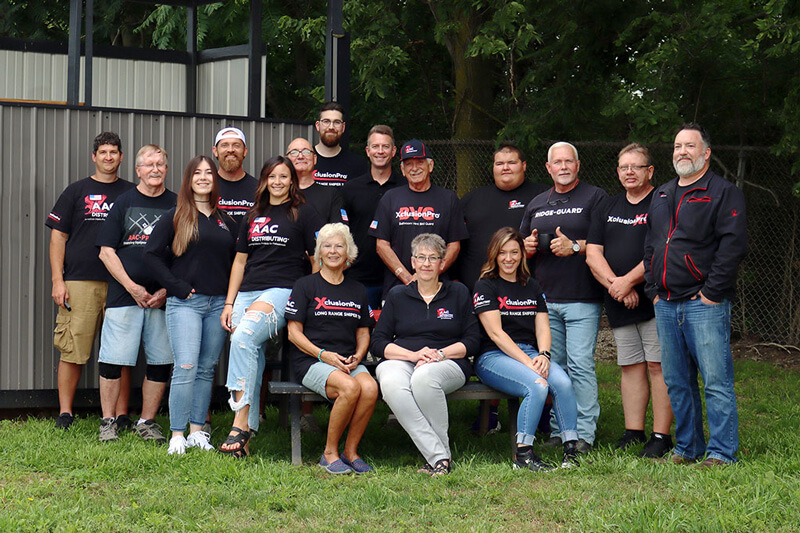 Since then, the Siri family, along with our incredible staff of highly qualified team members, have developed products for the XclusionPro line.
Our team at AAC Distributing is constantly researching and developing new and innovative products that will solve homeowners' structural problems. More than that, we put a heavy emphasis on educating and training business owners across the nation on exclusion work and sales techniques.
Helping businesses succeed is a priority for us. We strive to provide high quality products and high-quality customer service to help other companies meet their goals.
Want to become a certified installer?
Start your application process today and gain access to our entire product line plus training, support, and much more!
Certified / Professional
Find An Installer
Interested in protecting your home with our premium exclusion products? We'd love to connect you with trained installers in your area to discuss options.