Roof Ridge Vent Protection System - PAT. 10,590,655
Ridge vent is an exhaust vent that is installed at the peak of the roof for attic ventilation.  The air flow provided by this vent allows warm damp air to escape, keeping mold from forming.  The material that ridge vent is made of is prone to warping from age, heat, and sun exposure.  This warping leaves vulnerable areas where animals can enter.  Once inside, these critters will waste no time making themselves at home.  The damage that animals, such as bats and squirrels, cause can be very expensive.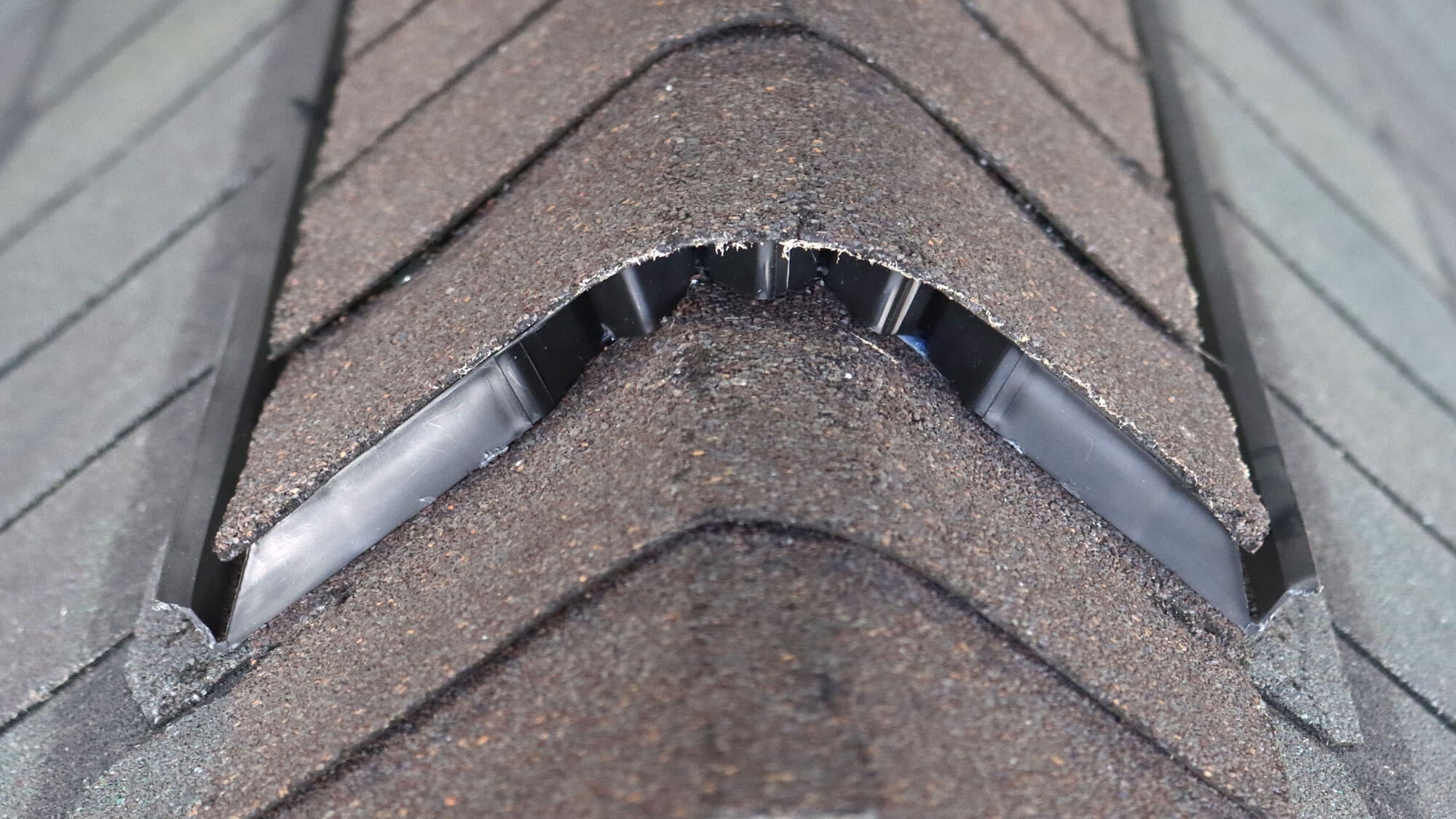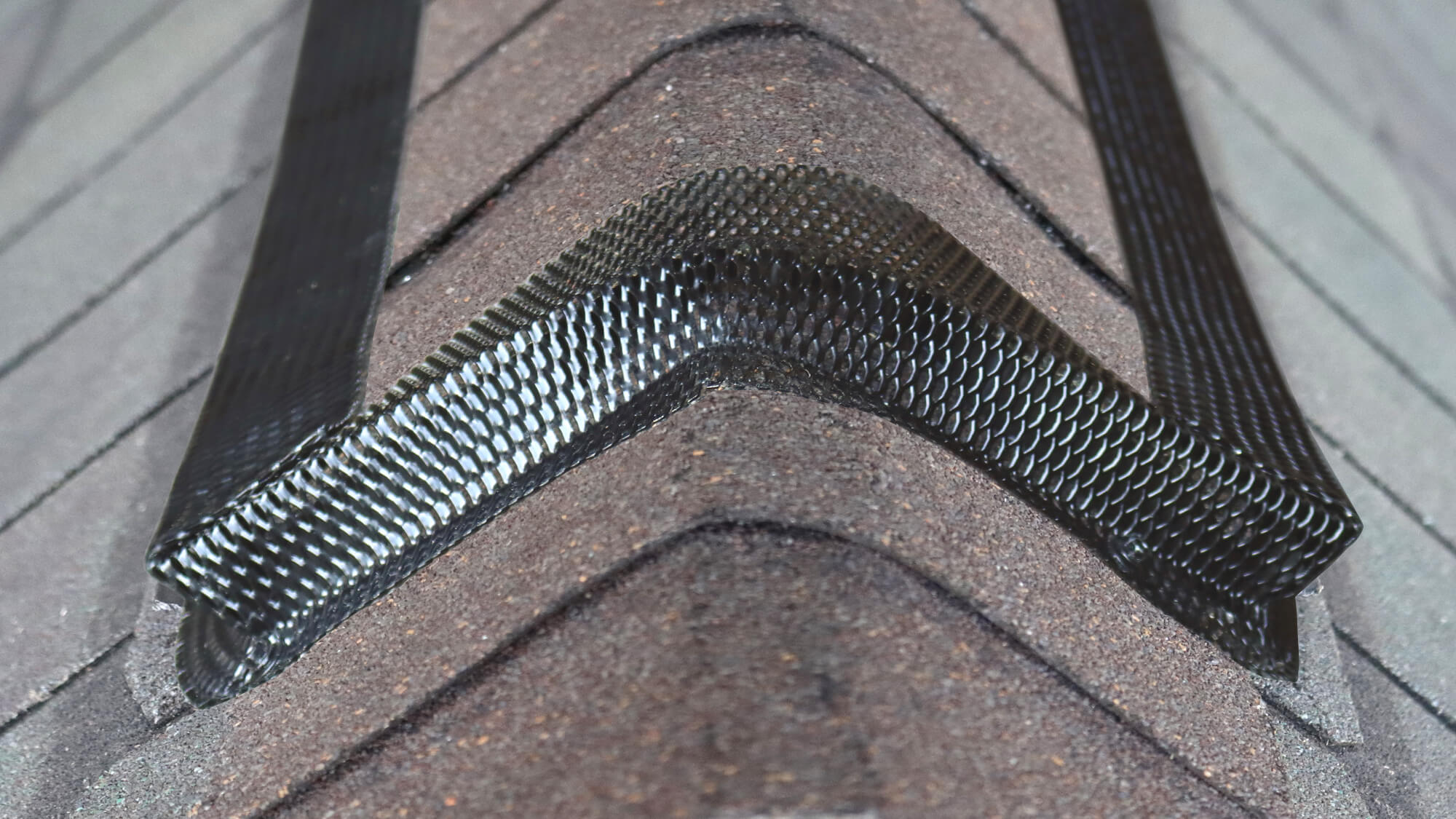 RIDGE-GUARD®  is used on your home's ridge vent to protect against wildlife entry.  Originally designed to keep bats from entering attics, this U.S. Patented product also keeps out squirrels, mice, snakes, large stinging insects, and more.  When properly installed, this product is the perfect way to protect your home and wallet from an unforeseen wildlife problem.

RIDGE-GUARD Protects Against:
How does RIDGE-GUARD work?
RIDGE-GUARD has three faces and two angles.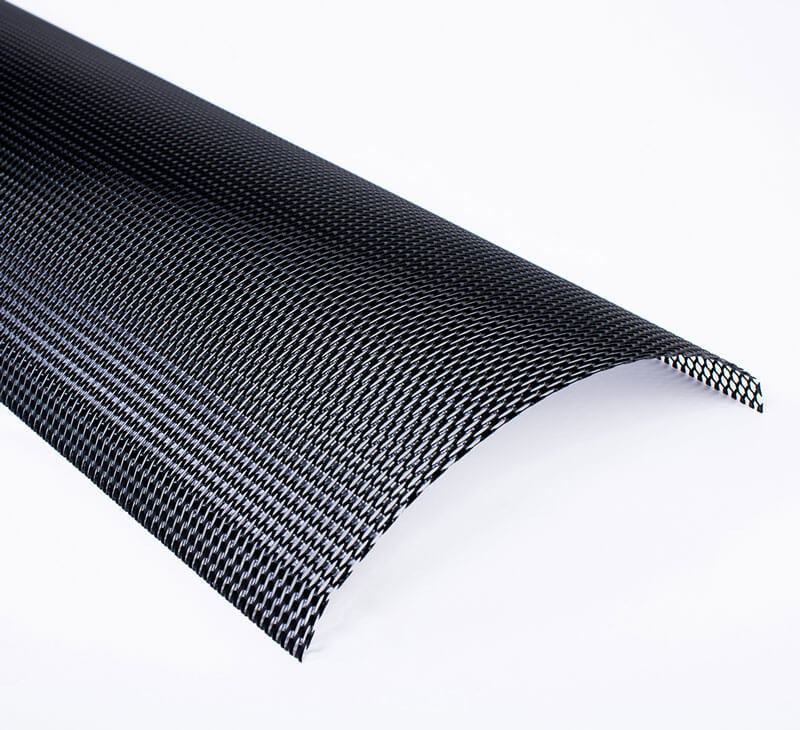 COMBINE:
RatWrap™ & RIDGE-GUARD®
for extra protection against raccoons and larger animals that may try to exploit your ridge vent and ridge cap.
Protect Your Roof Ridge Vent from Pest Entry with RIDGE-GUARD
Prevent wildlife and other pests from getting into your home. Check out the video below to see how.
Frequently Asked Questions
1
Will RIDGE-GUARD® cause leaks in my roof?
The RIDGE-GUARD® screws are being installed through 3 layers of tar-based product, 2 layers of asphalt shingles, and tar paper. The heat from the spinning screw will melt and pull tar down into the hole. Once the tar cools it will adhere to the surrounding tar-based product and wood fibers in the decking, providing a seal that prevents leaking. Also, where RIDGE-GUARD is screwed to the roof is at a point with very little water exposure.
2
Will RIDGE-GUARD® void my roof warranty?
Often a RIDGE-GUARD® installation will void the warranty at the point of penetration but should not void the warranty on any part of the roof that was not penetrated. However, most installers offer a warranty on their work which should cover the points of penetration. Also, AAC Distributing offers a limited replacement warranty for the life of the roof against animal entry. RIDGE-GUARD should not void the shingle manufacturer's warranty, which is generally for the early loss of granules and the breakdown of the fiber within the shingle. All of this together should cover any issues you might have.
Want to become a certified installer?
Start your application process today and gain access to our entire product line plus training, support, and much more!
Certified / Professional
Find An Installer
Interested in protecting your home with our premium exclusion products? We'd love to connect you with trained installers in your area to discuss options.