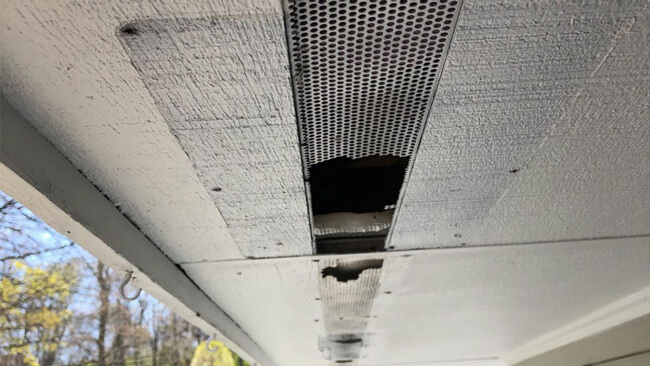 Soffit Vents are made to help your attic breath. The overhang of your roof can be ventilated in several different ways but is necessary to make sure your attic can let moisture and hot air out. This prevents mold issues and keeps your attic cooler, which keeps your home cooler! The panels of vinyl, wood or aluminum that run the length of a soffit are vulnerable to animal entry. This is due to the material and their location. Animals can easily push the material up or chew through it to gain access to the attic. This is especially true at an eave to soffit junction. Once inside the home, animals will cause damage to insulation, wiring, and more.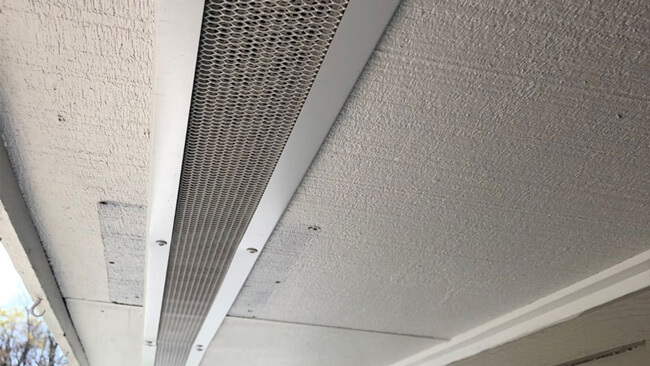 XclusionPro SignWrap™ can be used as a continuous soffit vent. It prevents the animal from pushing or chewing through soffit material. Though the main use of this product is to help with bird nesting in commercial signs, using it on soffits is something that has been found very effective.

XclusionPro SignWrap™ Protects Against:
What You Need to Know
With its unmatched durability and strength, along with its ability to exclude a wide variety of animals, the XclusionPro SignWrap™ is the leading sign and soffit guard in the industry.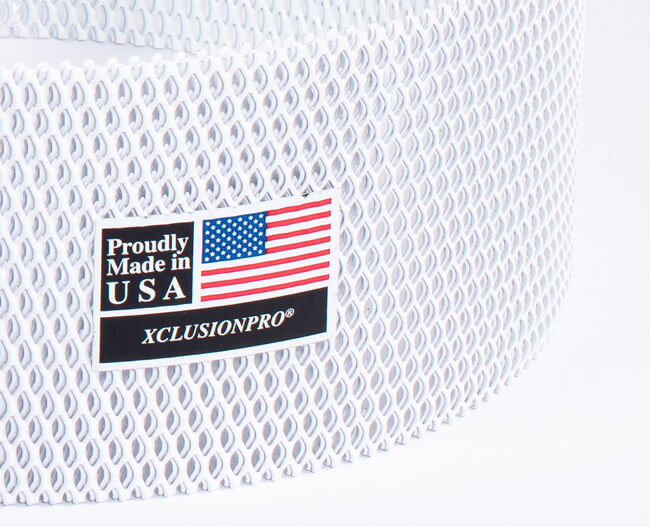 Signs You Might Need XclusionPro SignWrap™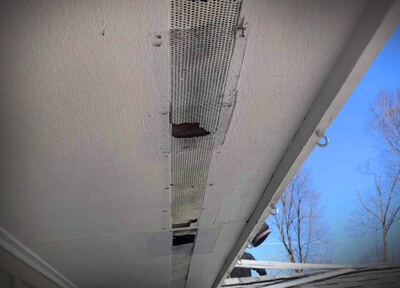 Torn/Broken Soffit Vents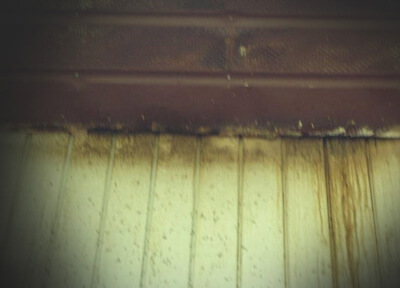 Dirt Smears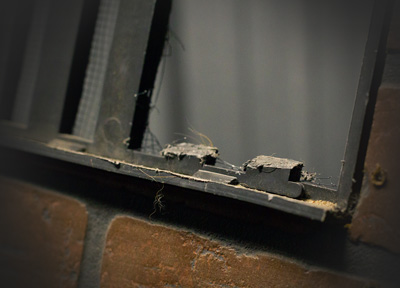 Hair on a Vent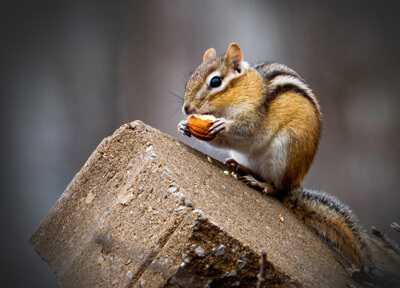 Running Noises
Photo Copyright © 2022 Varment Guard Wildlife Services
Frequently Asked Questions
1
Can XclusionPro® SignWrap™ be used on different types of soffits?
Ask your wildlife control operator if SignWrap™ will work for your home.
Want to become a certified installer?
Start your application process today and gain access to our entire product line plus training, support, and much more!
Certified / Professional
Find An Installer
Interested in protecting your home with our premium exclusion products? We'd love to connect you with trained installers in your area to discuss options.