When it comes to a home, a roof is a pretty important component. A properly installed roof looks nice, keeps a home safe from all types of weather, and keeps it properly ventilated. All of this can give your customers a sense of security, protection, and pride. But what if you could add another layer of this security and protection for a homeowner, all while increasing your profit?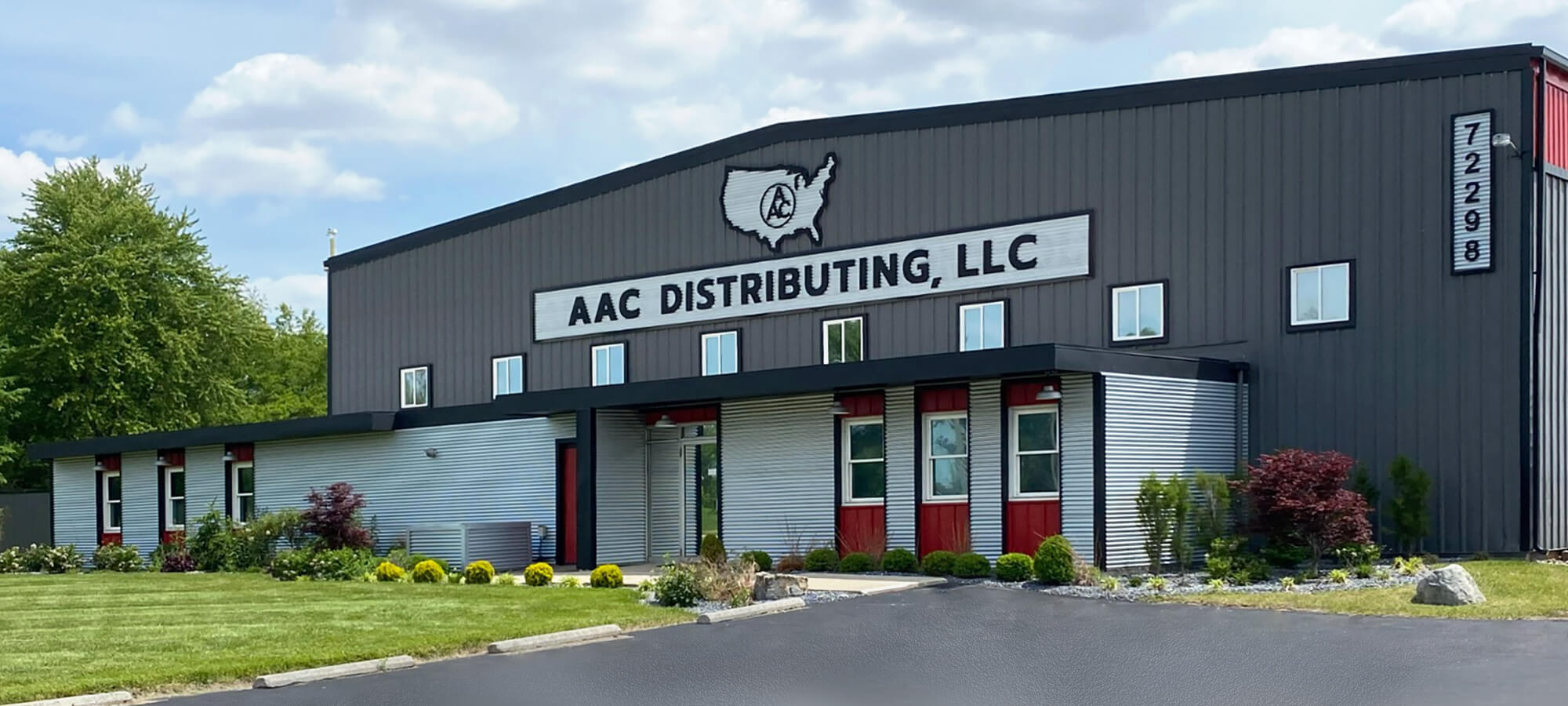 ENTER AAC DISTRIBUTING, LLC
Our company was born out of a need in the wildlife removal industry for protection against animal entry on roofs.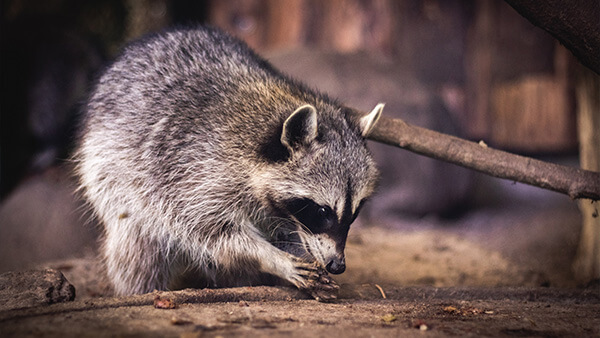 WILDLIFE IS A DEFINITE ISSUE FOR HOMES
Whether its mice, bats, raccoons, or squirrels, most folks want their home to be free of pests, but don't often think of it until it's too late. A major entry point for these types of animals is the roof of a home. Ridge vents, roof vents, and power fan vents are all vulnerable areas on a home. This leaves an opportunity for roofers to impart some knowledge and help prevent a problem from ever occurring.
RIDGE-GUARD - OUR FIRST PRODUCT
The first wildlife exclusion product we introduced to the market in 2016 was RIDGE-GUARD®. This patented product was first designed to fully encapsulate a polypropylene plastic injection molded ridge vent. Polypropylene is a great material with a long life, but it is not completely immune to UV light, high heat, or determined animals. UV light and high heat exposure could lead to warping, which creates gaps that animals will easily spot and take advantage of.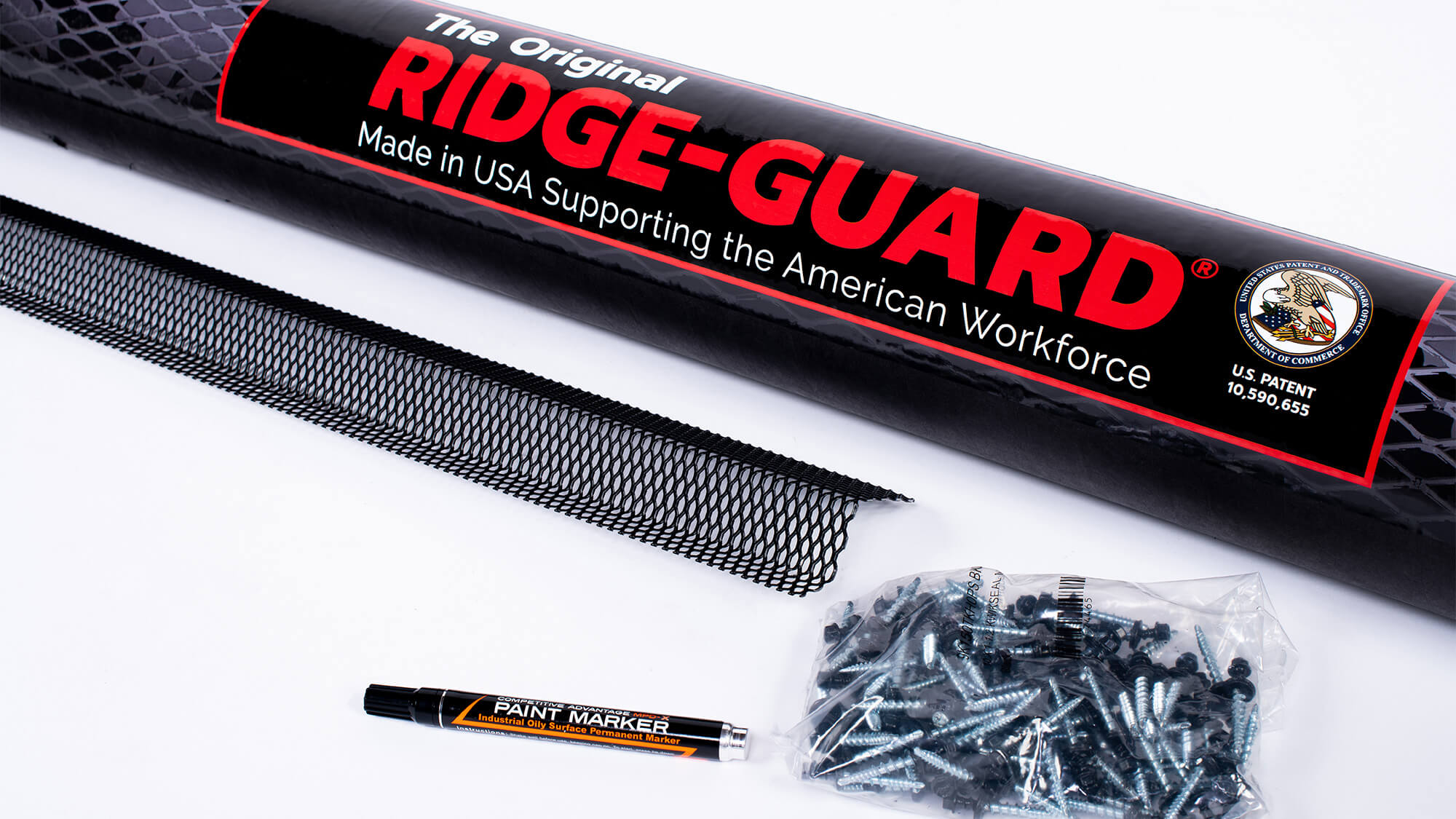 Did You Know Bats Only Need About a 3/4" Gap to Get into a Roof?
Furthermore, the most determined animals will try to chew through the plastic so they can get to a safe space for their babies. Mice and squirrels are especially known for making quick work of chewing through polypropylene ridge-vents to gain access to an attic. Once inside, animals will cause a lot of damage, which costs your customer a lot of money.
These products were designed for easy installation, to allow for the proper air flow, and to be aesthetically pleasing or nearly invisible from the ground.
RIDGE-GUARD® is made of high quality 20-gauge galvannealed steel that is roll formed and powder coated for longevity. It is placed over the ridge vent and screwed to the roof with provided self-sealing screws. Once in place, warping won't matter and chewing won't happen. We also offer XclusionPro® XP Roof Vent Guards and XclusionPro® XL Power Fan Roof Vent Guards made from the same durable material to keep raccoons and other unwanted wildlife from entering roof vents.
Whether you are making these products standard with every roof installation or as an added "Pest Protection Package," it is an easy way to generate more revenue and lengthen the life of the roof and vents, all while adding an extra layer of protection for your customer - protection for their home, wallet, and peace of mind.
AAC Distributing has unmatched customer service. You can always reach out with any questions or concerns. We are happy to help.
Want the best roofing pest protection in the Industry?
Start your application process today and gain access to our entire product line plus training, support and much more!